Mechanical Presses
NC1 Series
1-POINT ECCENTRIC GAP FRAME (C FRAME) PRESSES
Press capacities range
from 350 kN to 2500 kN
AIDA NC1 gap frame mechanical presses (also known as C frame mechanical presses) are available from 35 through 250 tons capacity. A compact rigid frame design minimizes the deflection rating and the low overall clearance minimizes reverse tonnage. The six-point slide guide system provides a long useful life. The wet-type clutch and brake provide higher intermittent rates and long life – important factors for hand-fed and top-stop applications.
An AC Variable frequency drive allows for wider speed ranges. The Quill mounted flywheel results in a larger bearing surface. The front to back mounted forged steel crankshaft along with hardened and precision ground gears are well suited for high stress blanking applications. Micro-Inching provides die setting at very low speeds.
The highly rigid frame construction minimises frame elongation and deflection that occurs during stamping.
AIDA's Hydraulic Overload Protection (HOLP) that activates instantaneously to protect the press and the tooling. The HOLP system resets automatically.
The large touch-panel HMI enhances productivity and safety.
2021-05-17T09:52:01+02:00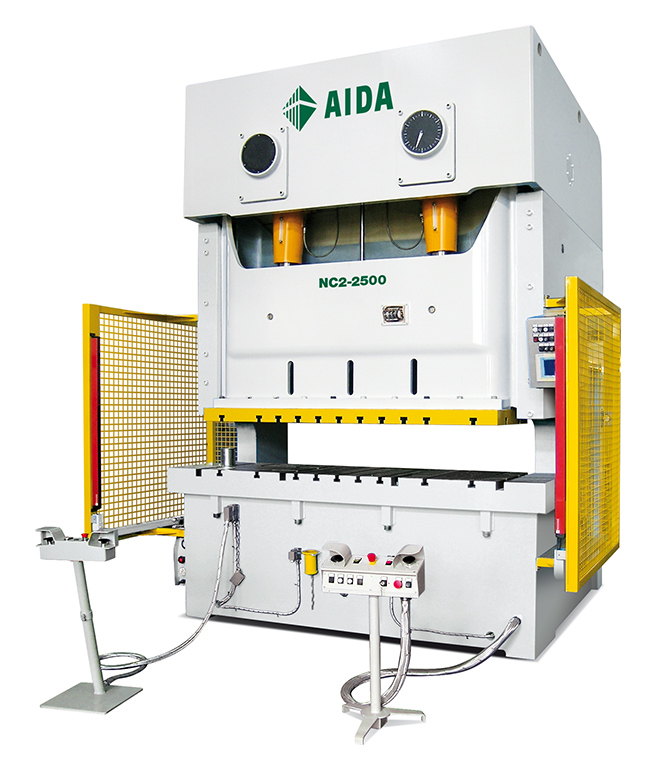 mechanical
2-point gap frame presses
frontal crankshafts
2021-05-17T09:53:12+02:00
mechanical
1-point straight side presses
frontal crankshafts
2021-05-17T09:53:50+02:00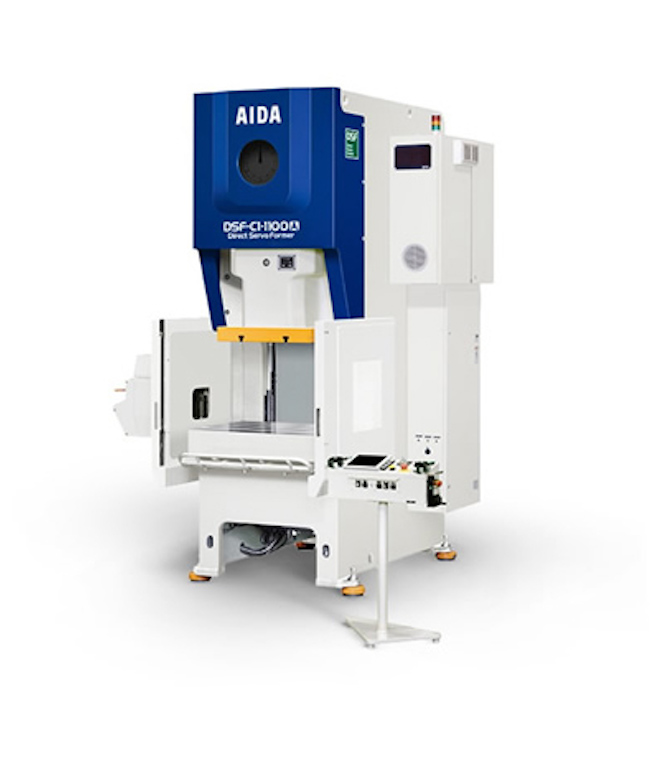 servo
1-point gap frame presses
frontal crankshaft