In 1993 AIDA began development of a mechanical press drive system that would incorporate the very desirable adjustability at a cost that would make it attractive in the market place. The result of that development effort was the introduction of the first servo driven mechanical press. In 2002 AIDA introduced the world's first direct-drive servo press with freely and completely programmable motion.
DSF® (Direct Servo Former) is AIDA's proprietary servo technology developed to maximize the productivity by optimizing the slide motion profile for each application to get the most out of feeder, transfer and all other automation equipment by improving part quality besides increasing life of tool and press.
The AIDA DSF® gives the ability to precisely and completely control press speed and stroke length, as well as, dwell time, restrike operations and auxiliary function timing. Stroke profile programming is made even easier with the use of the manual step feed and teach function. Slide position can be dialed in with 0,1 mm accuracy, all while having full torque and energy capability for testing die and forming processes. The manual step feed helps to eliminate inaccurate inching. The adjustable slide stroke length of a Direct Servo Former can be optimised by using the forward/reverse rotation function (pendulum motion) of the servo motor.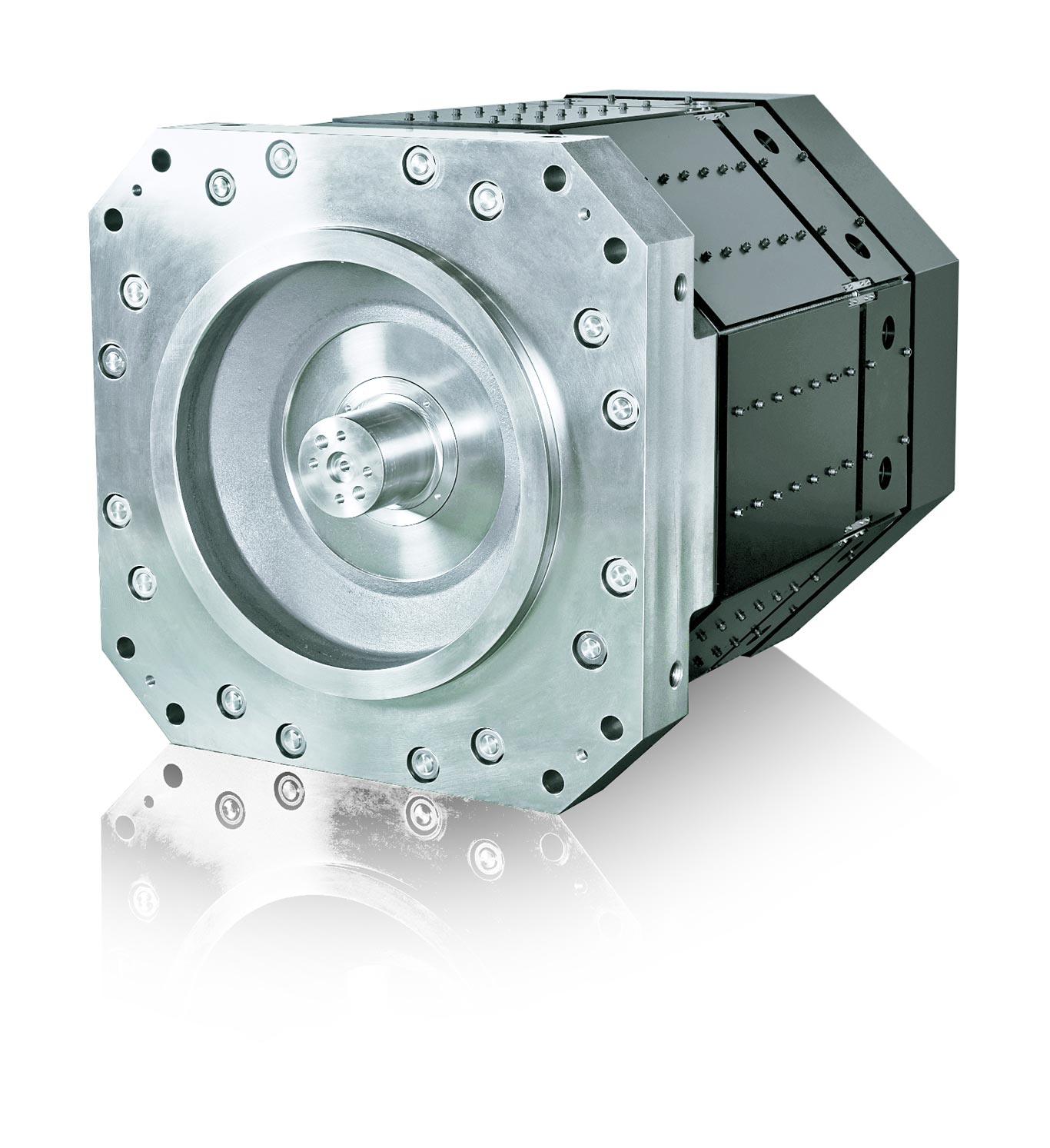 Compared to a conventional mechanical press, a servo press achieves a significant improvement in production efficiency while maintaining a high energy conservation ratio. The soft touch when the punch comes in contact with the material determines longer die life, without major compromises in terms of productivity. For example, if a S-curve deceleration on a Direct Servo Former is set to 100% at 5,5 mm above BDC, it will enable a reduction in the contact speed to 10% of that of a mechanical press at 4,5 mm above BDC.
The DSF® Technology, based on AIDA independently developed servo motors with low speed, high torque characteristics, offers unmatched performance in metalforming applications. The DSF® Servo System Package not only includes servo motors designed specific for press work ally for but also incorporates AIDA developed power supplies, amplifiers, motion control software and energy management and recovery system.
AIDA has developed an energy control architecture that replaces the mechanical energy of a flywheel with the electrical energy of a capacitor bank. During press deceleration, the electricity is returned to the capacitors. The peak of electrical power required during the forming phase is partly supplied by the electrical energy previously stored in the capacitors, leading to a smaller factory power source capacity comparable to that of a mechanical press. Aside from lowering investment costs by requiring a smaller primary power source capacity, energy is regenerated and returned to the capacitors, which lowers operational costs and conserves electricity.
Main features and benefits of AIDA DSF® Technology
maximum flexibility
increased parts per minute (PPM)
improvement in part quality, less rejects and reduction in tooling cost
reduction of raw-material cost
reduced costs for press and tooling maintenance
reduction (or elimination) of secondary operations
reduced energy consumption
production of complicated and tough-to-make parts
What makes the AIDA DSF® different is the large, high-torque, low RPM servo-motors that have been developed for capacities of up to 300 tons per drive motor, with an increase to even larger capacities in the near future. These low RPM, high torque motors are designed specifically for use in general presswork, including forming.
Power consumption has been significantly reduced to the point where it is comparable to a standard mechanical press drive in most applications. A direct drive is achieved by attaching the servomotors directly to the press drive shaft replacing the flywheel, clutch and main motor found on all mechanical presses.
AIDA designs and builds all the servo motors used on AIDA DSF® Servo Presses.
Because the motor power is directly transmitted to the press drive components without going through a reducer, its robust power and precise motions combine to deliver unparalleled performance.
AIDA servo motors are used on all its servo presses, which range in capacity from 60 tons to 3.000 tons. Thanks to a low volumetric ratio, a small motor can output considerable power and a built-in energy management system allows to suppress peak electrical power.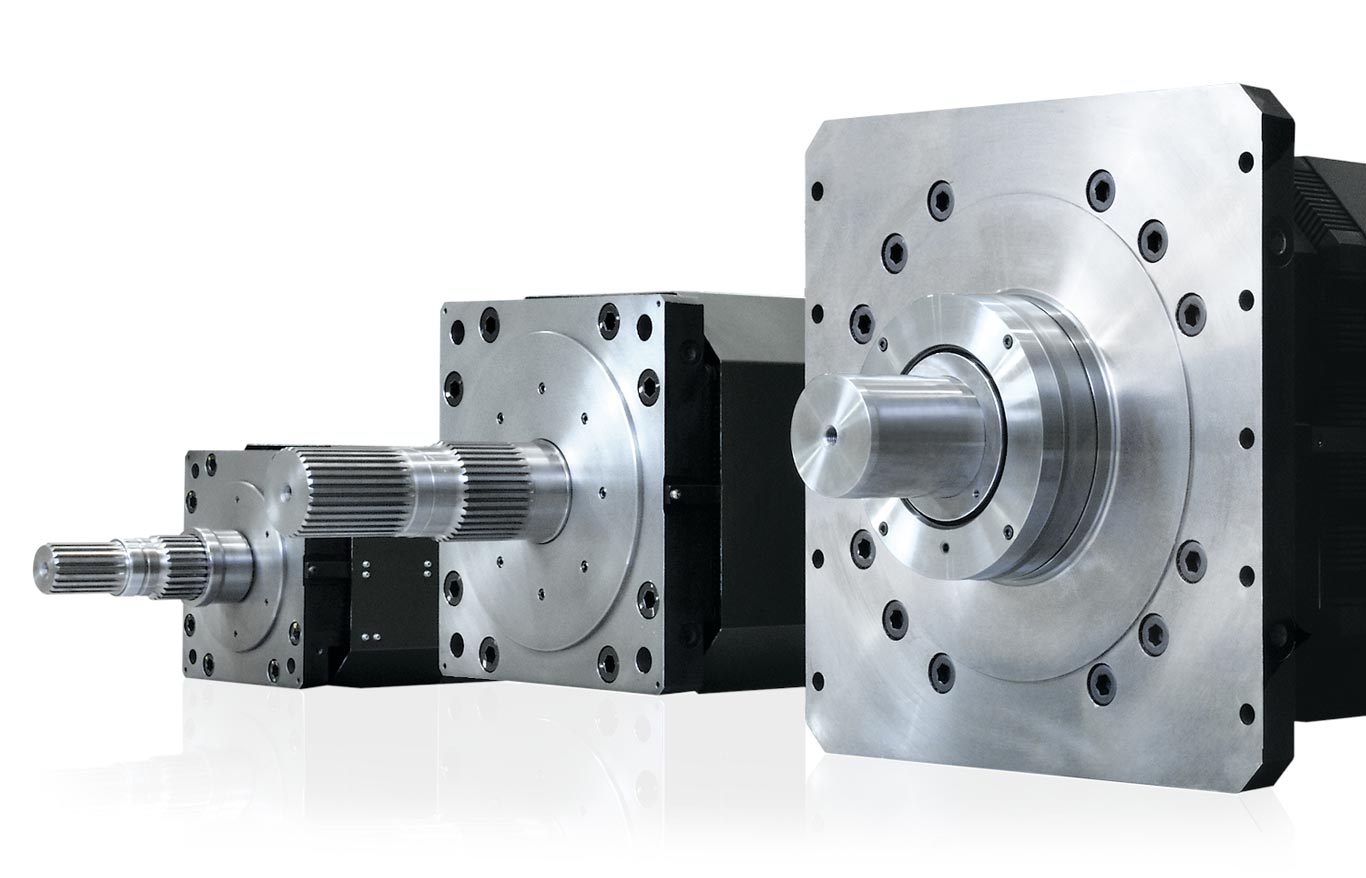 For more information or for any other request please do not hesitate to contact us.
Simply fill out the form on the side and you will be contacted shortly.