Mechanical Presses
PME-S2 Series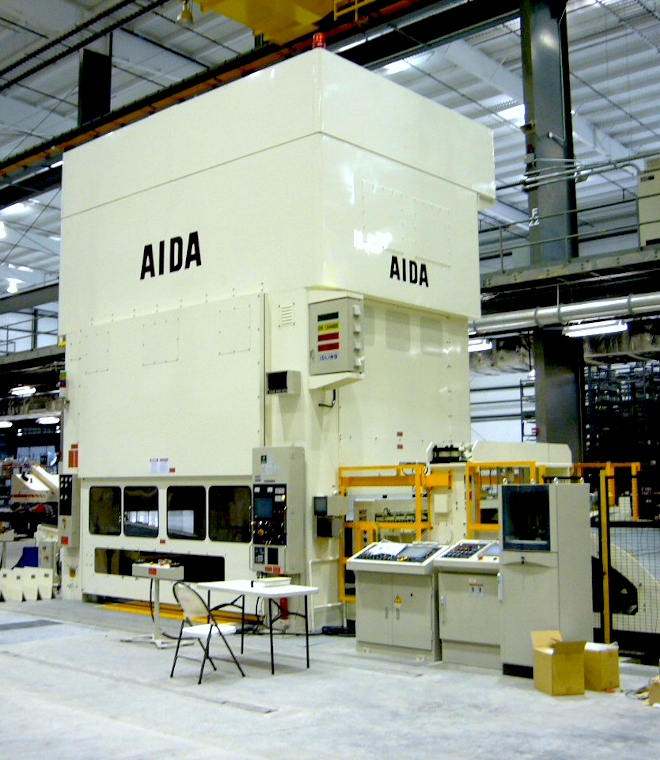 2-POINT ECCENTRIC STRAIGHT SIDE PRESSES
Press capacities range
from 4000 kN to 10000 kN
The PME-S2 presses are characterized by the wide suspension point spacing for increased off-center load capability, a minimal overall clearance to reduce the occurrence of breakthrough, the 8-point square slide guides that limits lateral and longitudinal movement and the tie-rod tightened frame to increase rigidity and precision. The large frame design and the manufacturing processes were revamped in order to accommodate the forming of high-strength materials. AIDA manufactures all the precision parts in-house in order to achieve minimal clearances in critical areas and delivers high-precision forming and high durability by means of a 8-surface slide guide design and a grip-type point design. AIDA PME-S2 presses combines master craftsmanship manufacturing with advanced forming technologies and enables the forming of automotive structural panels and transmission parts.
A stamping system that enables maximum production diversity and stability
Overload protector utilizing an advanced metal seal design, offering fast response time for protecting your tooling & press
Minimal overall clearance to reduce the occurrence of breakthrough
Easy adjustment to maintain superior parallelism & resistance to off-center loading
Wide connections spacing, increased off-center load bearing capacity
Below the main specification of this press series.
To request the product catalog in pdf format click on the side.
| Model | PME-S2-4000 | PME-S2-6300 | PME-S2-8000 | PME-S2-10000 |
| --- | --- | --- | --- | --- |
| Capacity (kN) | 4000 | 6300 | 8000 | 10000 |
| Slide Stroke (single reduction) (mm) | 350 | 400 | 400 | – |
| Slide Stroke (double reduction) (mm) | 300-400 | 450 | 450-500 | 400-500-600 |
| Slide and bolster length (mm) | 3050-3650 | 3500-(4250) | 4000 | 4500-5000 |
| Slide and bolster width (mm) | 1500 | 1500-(1700) | 1800 | 1800 |
| Side window opening (mm) | 1700 | 2200 | 2200 | 2360 |
| Shut height (mm) | 600-650-850 | 800-900-1000 | 900-950-1000 | 900-1000 |
| Slide adjustment (mm) | 250 | 300 | 300 | 300 |
| Press speed in pendulum mode (single reduction) (min 1) | 20÷60 | 20÷50 | 20÷50 | – |
| Press speed in pendulum mode (double reduction) (min 1) | 10÷35 | 10÷30 | 12÷30 | 15÷30 |
2021-05-17T09:36:24+02:00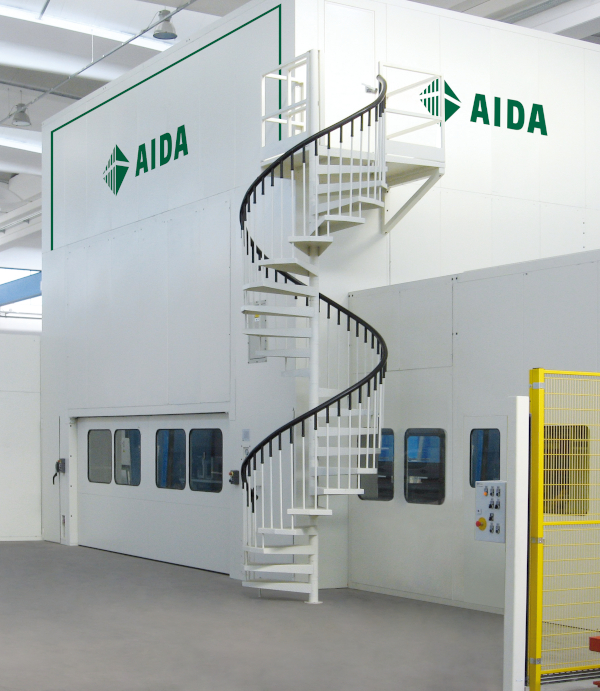 mechanical
4-point straight side presses frontal eccentric gears
2021-05-17T09:37:43+02:00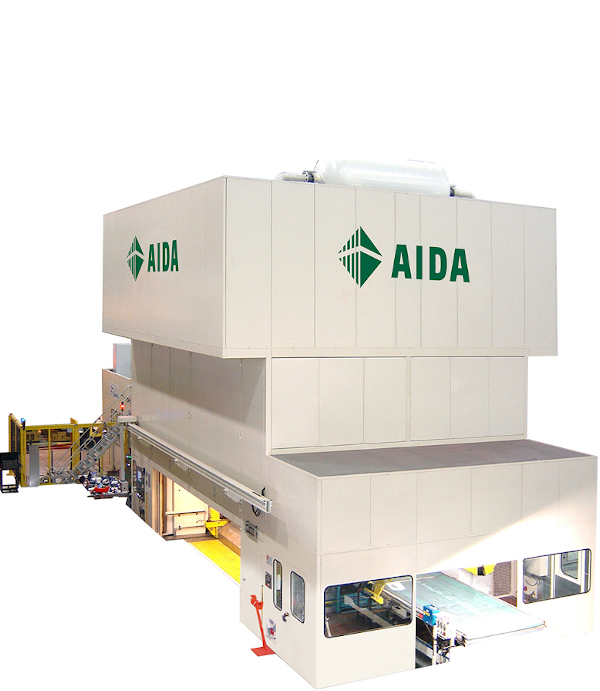 servo
2-point straight side presses
frontal eccentric gears
2021-08-30T12:20:45+02:00
mechanical
2-point straight side presses
link-motion