Mechanical Presses
CFT Series
2-POINT COLD FORGING TRANSFER PRESSES
Press capacities range
from 2500 kN to 10000 kN
The AIDA CFT, Cold Forging Transfer Press, employs a unique transfer mechanism. Because it is completely different from transfer processing of sheet metals, the timing of punch up-stroking, knockout stroking, and transfer motion for automating cold forging processing is a critial problem to be solved. Timing adjustment of the lower knockout, however, makes transfer processing possible CFT presses improved product accuracy and longer die life thanks to the minimal slide inclination caused by eccentric load.
CTF presses offers easier die changing thanks to die lifting equipment and the material flow is smoother by continuous processing and strength is improved. Furthermore, safety is enhanced because automation and setup time is drastically shortened. Two-dimensional, three-dimensional and grip transfer mechanisms are optionally available.
For crank motion multi-stage cold forging.
2-point straightside high rigidity frame.
The superior off-center loading capability expands the range of die process design possibilities.
Upgrading to a servo transfer enables high flexibility.
Below the main specification of this press series.
To request the product catalog in pdf format click on the side.
| Model | CFT-6000 | CFT-8000 | CFT-10000 | CFT-12000 |
| --- | --- | --- | --- | --- |
| Capacity (kN) | 6000 | 8000 | 10000 | 12000 |
| Rated tonnage point (mm) | 7 | 7 | 7 | 10 |
| Stroke length (mm) | 250 | 250 | 250 | 250 |
| Strokes per minute(min-1) | 30÷45 | 25÷35 | 25÷35 | 20÷30 |
| Die height (mm) | 650 | 650 | 650 | 650 |
| Slide area (mm) (L/R x F/B) | 1200×750 | 1200×750 | 1500×1000 | 1500×1000 |
| Bolster area (mm) (L/R x F/B) | 1200×900 | 1200×900 | 1500×1100 | 1500×1100 |
| Bed knockout capacity (kN) | 300 (150 each) | 400 (200 each) | 500 (250 each) | 600 (300 each) |
| Number of stages | 3 | 3 | 3 | 3 |
2021-05-17T09:45:44+02:00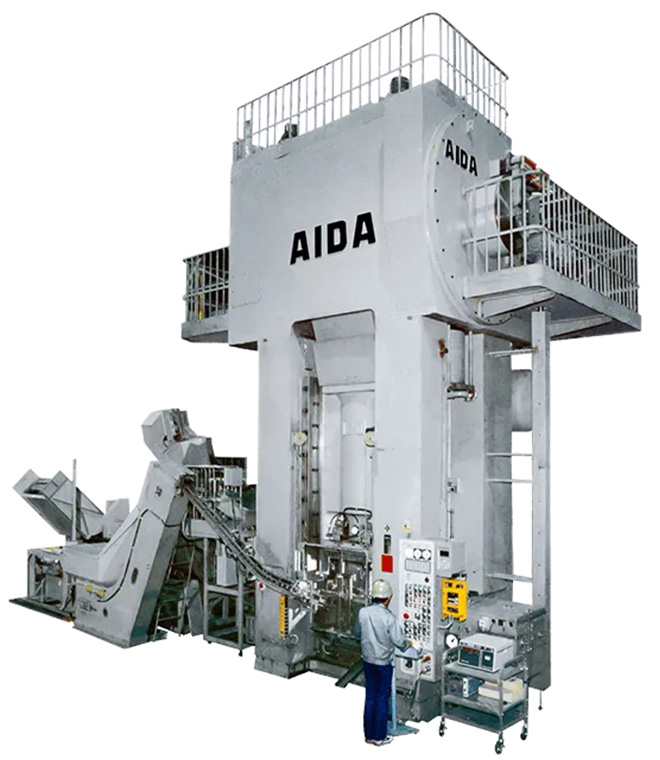 mechanical
1-point cold forging presses
link-motion
2021-05-17T09:46:22+02:00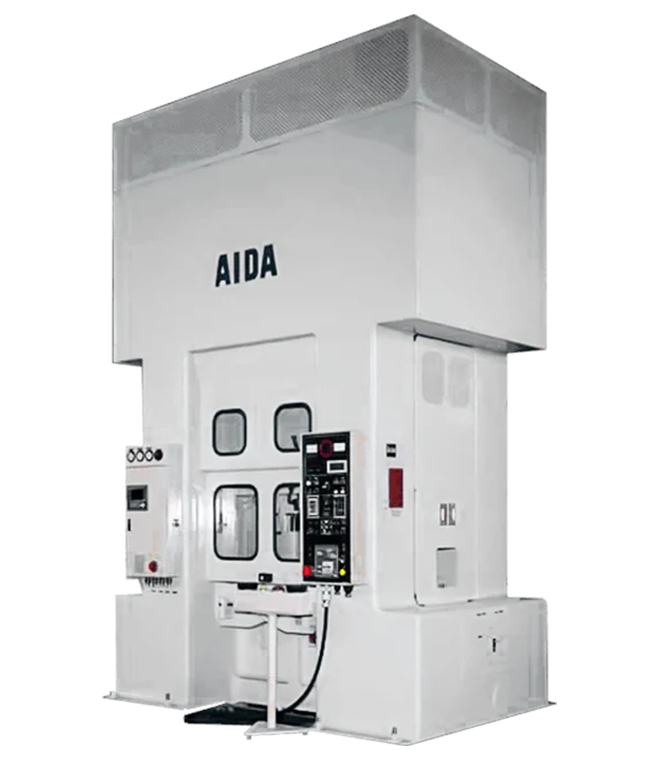 mechanical
2-point cold forging presses
link-motion
2021-05-17T09:46:58+02:00
mechanical
1-point cold forging presses
knuckle joint