Mechanical Presses
UL Series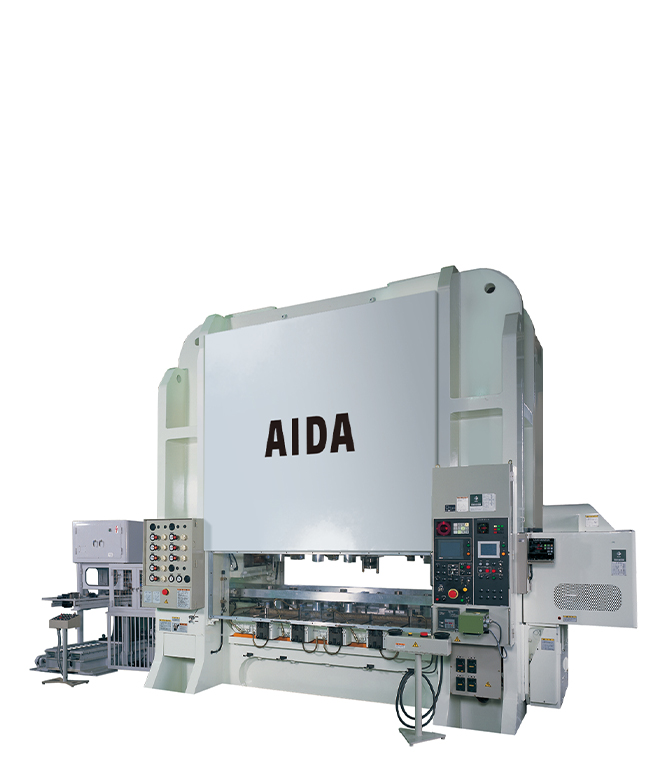 1- AND 2-POINT HIGH-PRECISION FORMING PRESSES
Press capacities range
from 2000 kN to 6000 kN
Equipped with an innovative 9-point support design, a highly rigid ring frame, and zero-clearance slide gibs. Its tremendously enhanced dynamic accuracy increases die life by a factor ranging from 10 to almost 100 times. The slide does not move laterally during forming, enabling next-generation forming that smashes through conventional limitations. Combined with the superiority of a single crank design, UL presses enables transfer forming, progressive forming and multi-stage cold forging. The overall height has been reduced by 30% by eliminating the connecting rods that had once been considered essential components of crank presses.
UL series includes a newly developed energy-saving hydraulic power unit equipped with a flywheel. Multi-stage knockout functionality can be accommodated by mounting hydraulic cylinders in the bed on the left and right that actuate a central knockout bar. Basic operations can be performed froma a central location at the front of the press, including confirmation of the crank angle, die height settings and load monitoring during forming. AIDA provides a wide array of options for UL presses to meet detailed customer requirements.
The UL tremendously enhanced dynamic accuracy increases die life from ten to almost hundred times
The innovative 9-point support system enables high precision forming that has expanded the boundaries of metalforming
Zero-clearance slide guides and highly rigid frame
Main operating panel with superior visibility and operability
Suitable for a wide variety of applications, ranging from progressive, fine-blanking and flow-control forming to cold forging.s.
Below the main specification of this press series.
To request the product catalog in pdf format click on the side.
| Model | UL-2000 | UL-3000 | UL-4000 | UL-5000 | UL-6000 |
| --- | --- | --- | --- | --- | --- |
| Capacity (kN) | 2000 | 3000 | 4000 | 5000 | 6000 |
| Stroke length (mm) | 200 | 200 | 250 | 250 | 200 |
| Strokes per minute (min-1) | 40÷80 | 40÷80 | 30÷70 | 30÷70 | 30÷80 |
| Slide adjustment (mm) | 100 | 100 | 100 | 100 | 100 |
| Die height (mm) | 450 | 500 | 700 | 700 | 700 |
| Slide area (mm) (L/R x F/B) | 1550×830 | 2000×900 | 2000×900 | 2000×950 | 1850×1000 |
| Bolster area (mm) (L/R x F/B) | 1550×950 | 2000×1000 | 2000×1000 | 2000×1050 | 1850×1000 |
| Side opening (mm) | 540 | 600 | 660 | 750 | 800 |
2021-05-17T09:37:08+02:00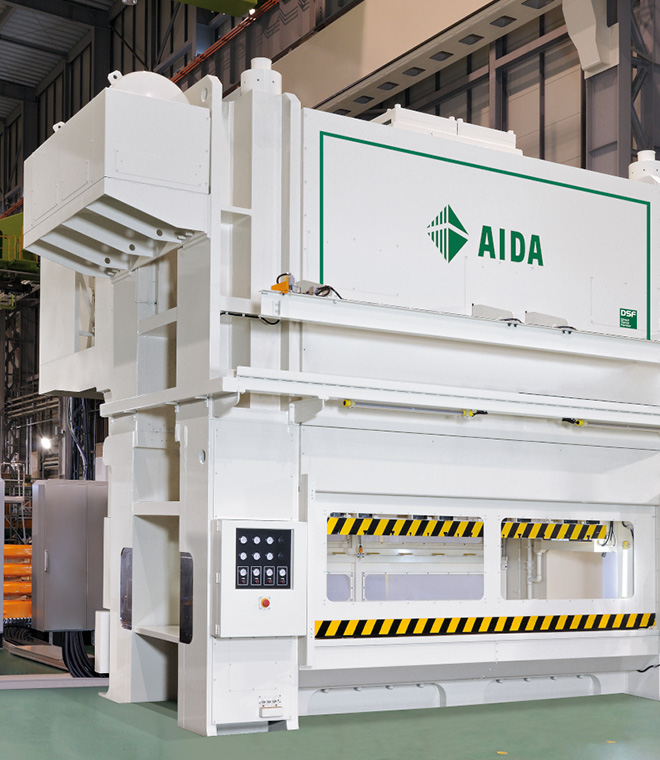 servo
1- and 2-point straight side presses
scotch-yoke kinematic