StampMax Presses
SME-L2 Series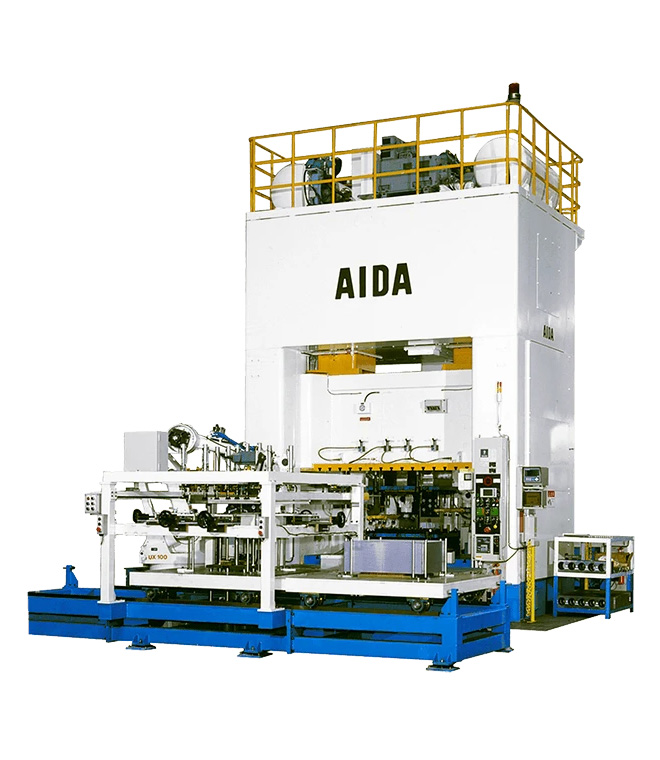 TANDEM LINE LINK-MOTION PRESSES
Press capacities range
from 2000 kN to 6000 kN
The SME-L2 Series is composed by high-precision, high-rigidity, straight side 2-point presses suitable for tandem lines application. The welded straight side frame construction incorporates tie rods that, combined with the long slide guides, assures high long-term accuracy under loaded conditions and greatly enhance die life. The wet-type clutch and brake assures high-level intermittent operation capabilities and further enhances maintainability. The advanced link motion provides a reduced draw speed and constant slide velocity.
AIDA manufactures all the precision parts in-house in order to achieve minimal clearances in critical areas and delivers high-precision forming by means of the high-rigidity 8-surface slide guide design.
Perfect for medium and large panel forming and deep draw applications
Advanced link motion to provide reduced draw speed and constant slide velocity
8-surface slide guide design to ensure high-precision forming
Overload protector utilizing an advanced metal seal design, offering fast response time for protecting your tooling and press
Noise reduction and minimal breakthrough extend die life
Eight-point square slide guide that limits lateral and longitudinal movement
Suited for fully automatic tandem lines as well as for single-strike forming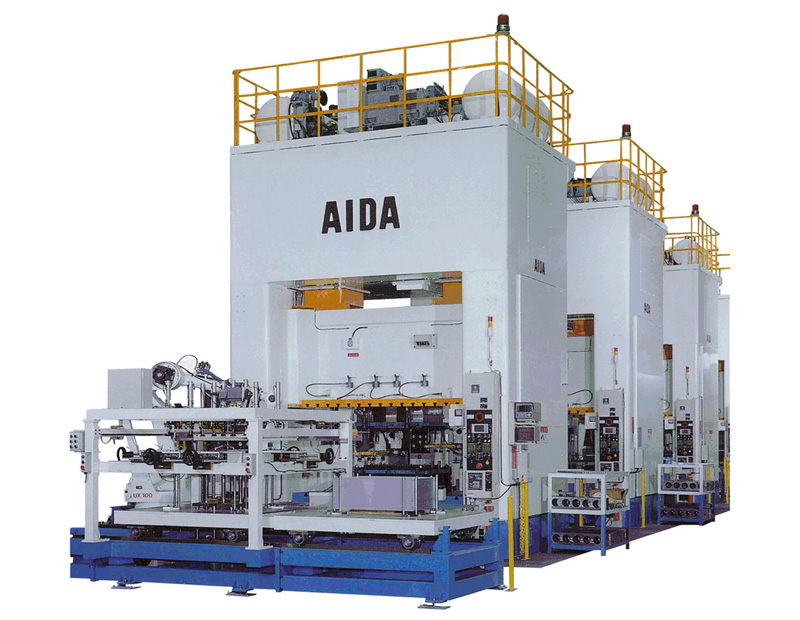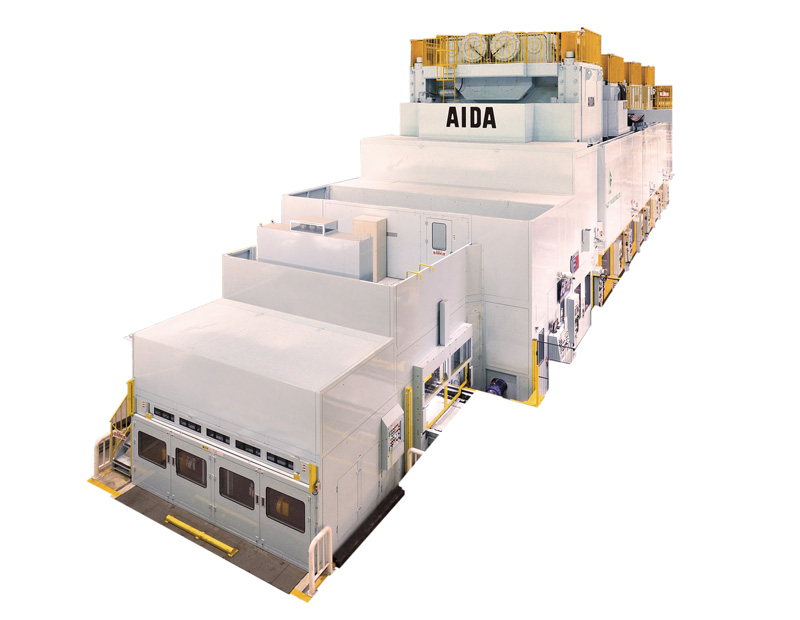 Below the main specification of this press series.
To request the product catalog in pdf format click on the side.
Model
SME-L2-2000
SME-L2-3000
SME-L2-4000
SME-L2-5000
SME-L2-6000
Capacity (kN)
2000
3000
4000
5000
6000
Rated tonnage point (mm)
6.5
13
13
13
13
Stroke length (mm)
300
400
500
460
510
460
510
510
Strokes per minute (min-1)
20~40
15~30
15~30
15~30
15~20
Slide adjustment (mm)
200
200
200
200
300
200
300
300
Die height (mm)
600
700
800
800
900
800
900
900
Slide area (mm) (L/R x F/B)
2150×1200
2150×1250
2450×1250
2500×1250
2750×1250
2500×1400
2750×1400
2750×1500
Bolster area (mm) (L/R x F/B)
2150×1300
2150×1400
2450×1400
2500×1400
2750×1400
2500×1500
2750×1500
2750×1500
Bolster height (mm)
180
200
220
240
250