Challenging The Next Century
Global Metalforming Solutions for Sustainable e-Mobility
DISCOVER MORE
For product inquiries and other request, please fell free to contact us.
AIDA pursues the development of innovative technologies to improve production efficiency meanwhile focusing on contributing to environmental conservation.
Founded in Honjo, Tokyo in 1917, AIDA is a global leader in the design, manufacture, sale, service and support, refurbishment and modernization of metal stamping presses and metal forming automation equipment. AIDA servo and mechanical stamping presses range in capacity from 30 to 4000 tons, from 1 to 1500 strokes per minute, our products include gap frame, straightside, high speed, cold forging, transfer and progressive die presses, material handling and coil feeding equipment. AIDA provides one of the broadest selections of complete metalforming systems from a single manufacturer. With a worldwide network of sales and service locations in nearly 39 cities across 19 countries, press installations exceeding 80,000 units in over 60 countries worldwide, producing a range of products for industries such as automotive, appliance, electronics and electrical, AIDA is truly a global metalforming solutions provider.
AIDA promotes carbon neutrality.
MOTOR CORE LAMINATION
Stators and rotors of electric motors consist of thin lamination sheets stacked together.
The thickness of the laminations is decisive for the efficiency of the electric motors.
The production of motor core laminations requires high-speed lamination presses capable of processing very thin gauges.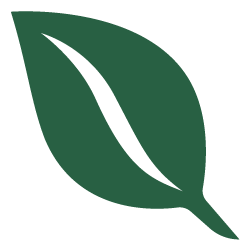 The advantages
of AIDA's Servo Technology
DSF® (Direct Servo Former) is AIDA's proprietary servo technology developed to maximize the productivity by optimizing the slide motion profile for each application to get the most out of feeder, transfer and all other automation equipment by improving part quality besides increasing life of tool and press. AIDA has leveraged its innovative servo technologies to enable also both the high-precision forming of new materials, thereby enabling high-efficiency production in any operating condition, keeping wasted time to a minimum.
AIDA's
environmental policy
Protecting the earth's environment is one of the most important goals for all mankind. For this reason AIDA aims at reaching "a harmony between people and technology": pursuing original technologies in the metal forming field, establishing and implementing environmental protections incorporated into the engineering, manufacturing and sales activities for presses, automation and auxiliary equipment.
AIDA Europe (AIDA S.r.l.) is a company certified according to the ISO 14001:2015 Environmental Management System Standard.